Dear Santa,
Here are some things that I am interested in this year. I know I can't get everything, but a couple of these things would be great with me. Thanks!
I really love these
vino wine glasses
from Crate and Barrel.
O.k. This is my big one. I eventually hope to have six of these
chocolate brown counter height chairs
for my dining table. I hope to get
one
or
two
for Christmas.
I really like these
cable knit slippers
. I think that they would look cute with some of my outfits around the house. I promise I won't wear them out, although it is quite tempting...at least they are not the furry hot pink slip on kind of slippers that I occasionally see on the feet of some "very stylish" women at the Kroger down the street...;)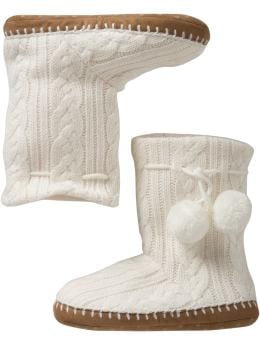 I have asked for a house cleaner every year since I started my own household. And every year I have gotten one. ME! That's not what I meant! Hint, hint!
Anything that smells like this. The
sensual amber line
from Bath and Body Works.
Oh ,and I can't forget that I'm still waiting on
these boots from Anthro
or I'll settle (happily) for
these
from Micheal Kors.